November 29, 2022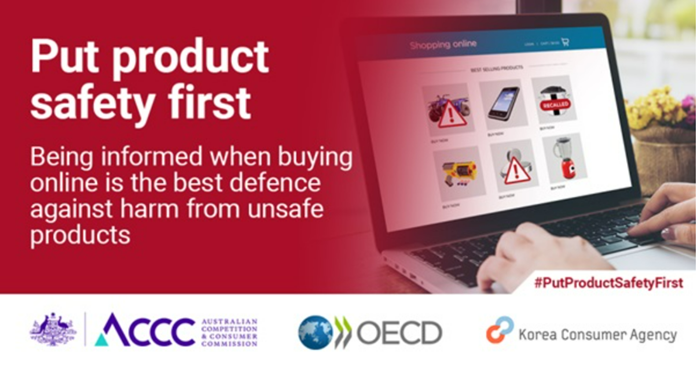 ​
At eBay, our teams and technology help keep our marketplace safe. Globally in 2021, 7.4 million unsafe listings were blocked from listing on eBay. However, none of this happens without partnership and collaboration. To keep unsafe products off eBay we work with product safety agencies like the Australian Competition and Consumer Commission (ACCC), the European Commission, the OECD, regulatory authorities and consumer organizations around the world.
That's why we're proud to support the ACCC's work with the Organisation for Economic Development (OECD) in its global campaign to Put Product Safety First. The campaign aims to "empower consumers to make safe product purchasing decisions when shopping online, and to improve business understanding of requirements for selling safe products online".
eBay proactively enforces its own Product Safety Policy by using block filter algorithms aimed at preventing unsafe products being listed on the site in the first place. The eBay Security Team also performs sweeps to identify listings that were not caught by the algorithms and takes enforcement action against sellers who breach our policies. We also monitor a range of product safety databases both in Australia and around the world to identify product recalls, remove listings and move swiftly to update our systems where necessary.
We also have a range of partnerships in place. eBay is a founding signatory to the Australian Product Safety Pledge and has created a Regulatory Portal to allow trusted authorities like the ACCC to automatically remove listings from eBay if they find the product to be unsafe within two hours. eBay is the only online marketplace in Australia that offers such a collaboration.
Through our guidance and policy tools we also look to educate our sellers on specific safety risks to help them understand their obligations when listing items on eBay.
While these partnerships and initiatives are a great tool set, we all have a responsibility when it comes to product safety. To put product safety first when selling or buying on eBay it is important to also:
Check out a seller's history, ratings and reviews.
Check the information on the listing and if you're unsure whether it's safe, you can report it via the Report Item tool.
Use the ACCC's guide to shopping online safely.
To learn more about product safety on eBay, you can review our Product Safety Policy. To learn more about Putting Product Safety First you can review the campaign website.