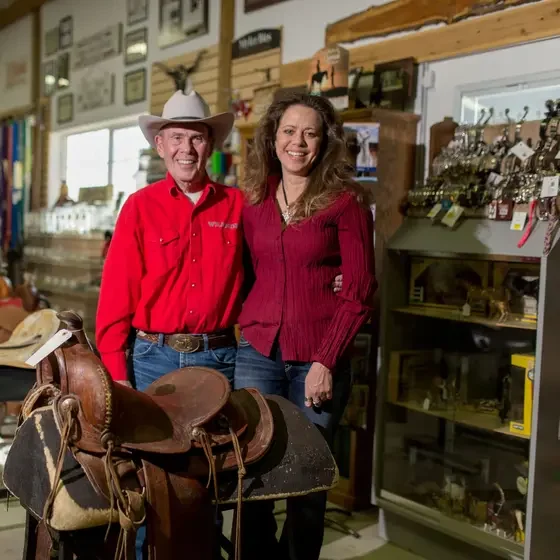 In addition to its online sales Saddle Up also operates a traditional brick and mortar store.
Saddle Up employs 4 individuals.
Saddle Up sells about 5% of products to international customers.
About
Saddle Up

…

Saddle Up, a Western Saddle and Tack Shop, is a family owned and operated small business. In addition to Saddle Up having a great selection of new and used western saddles and tack, they also take trades, consign and buy customers' used saddles and tack. Saddle Up was started as a retirement hobby by Richard Van Proosdy in 1996. Danna, Dick's daughter, joined the business in 2009 and took over the marketing and finance aspects of the business. In 2013, Danna took a twelve week business course through Mi Casa, an organization dedicated to advancing the economic success of Latino and working families in the Denver Metro area. That's where she got the recommendation to sell her products online on the eBay marketplace. Danna has been selling her products successfully on eBay ever since and has even added her own website. Knowing that the investment of having horses is a big one, Danna offers beginning riders a practical saddle upgrade program, which allows them to purchase a less expensive saddle and later get 30% off towards an upgrade to a higher priced saddle. Selling online has helped Saddle Up grow immensely, and it has almost doubled its sales. In 2014, Danna bought the business from her father.
eBay has been by far one of the best moves I have ever made for myself and for the business. It has grown my business immensely and it has given me the flexibility I need as a single mother.