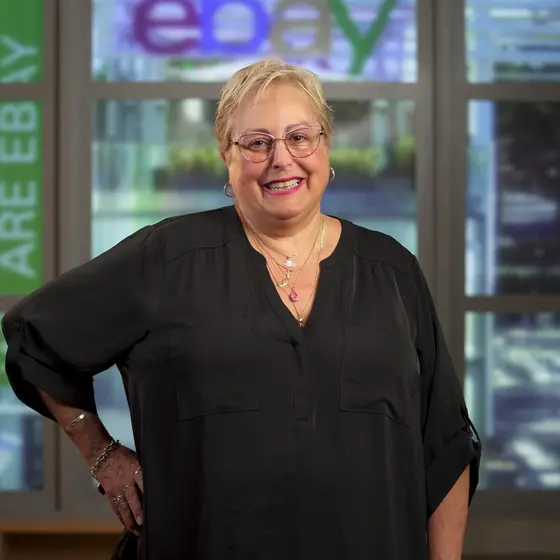 The Shopping Mom operates out of a home office.
About
The Shopping Mom

…

Patty began her career working as a respiratory therapist in the neonatal intensive care unit of Nicklaus Children's Hospital in Miami. She found her full-time therapy job challenging and rewarding, but it was also emotionally taxing, and she found it hard to "turn off" at the end of a long day. The birth of her second child prompted Patty to make a crucial change. She started an online business on eBay: The Shopping Mom.

Within four weeks, her eBay income was matching her hospital earnings. Patty began traveling the country attending various trunk shows and festivals buying and selling unique fashion finds. When the pandemic hit this business model was severely impacted because Patty is an immunosuppressed individual. The in-person events were no longer an option. Patty needed to make up for those lost sales and inventory acquisition while remaining safe and healthy at home. Thanks to eBay's online platform she was able to seamlessly transition her business to entirely online transactions, easily making up the lost revenue.
It's a blessing how eBay helped immunosuppressed sellers such as myself during the COVID pandemic. Without even meaning to, they have given me a sense of safety online, allowing me to stay home and sell and create an income with little risk to my overall health.