SBAN Advocacy Leadership Award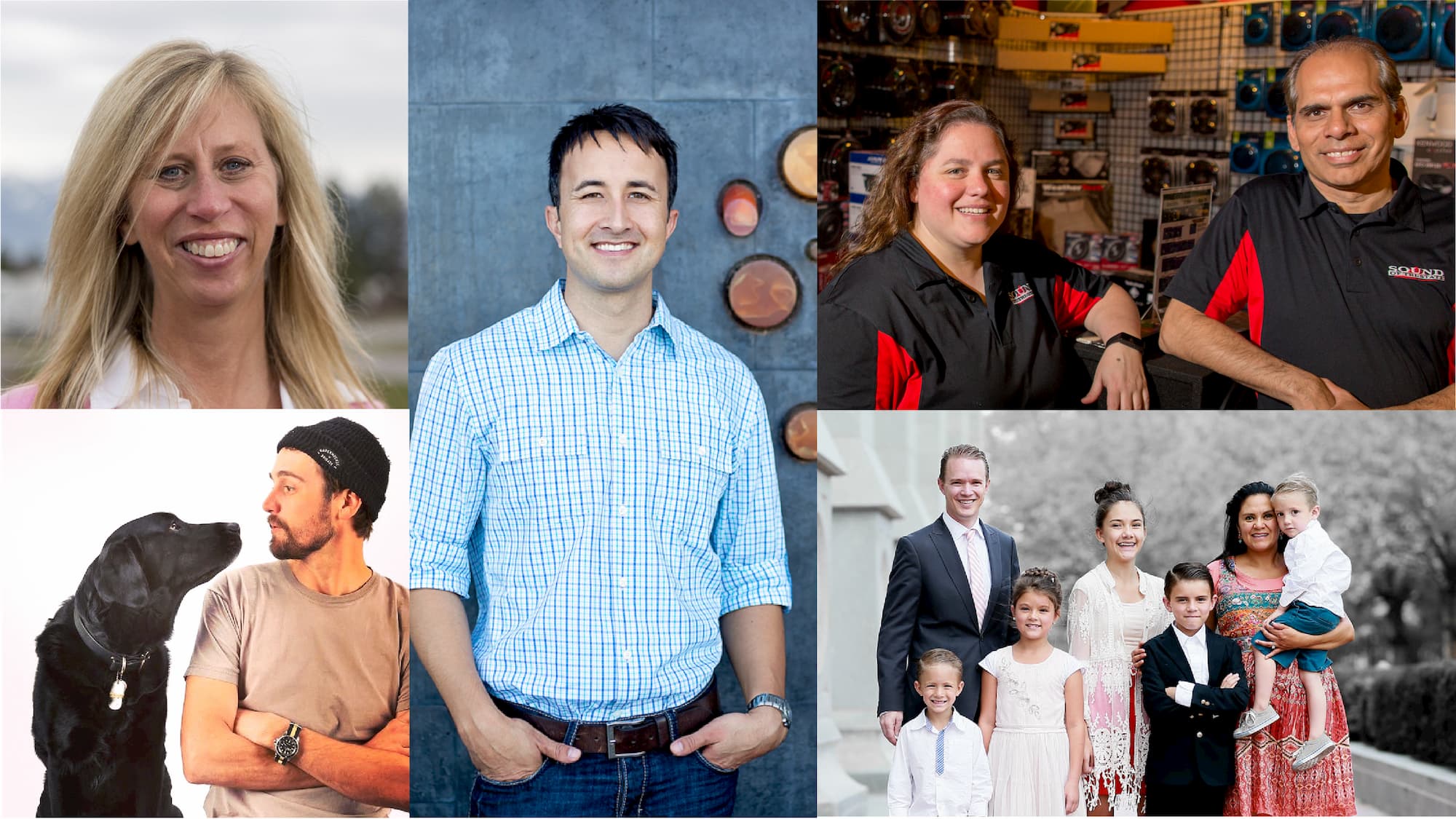 SBAN Advocacy Leadership Award
Every year, the eBay Government Relations team honors one member of the Small Business Ambassador Network with our Advocacy Leadership Award. The award is intended to honor a SBAN member who has shown exceptional commitment and dedication to working with our team on issues that affect technology-enabled small and medium sized businesses.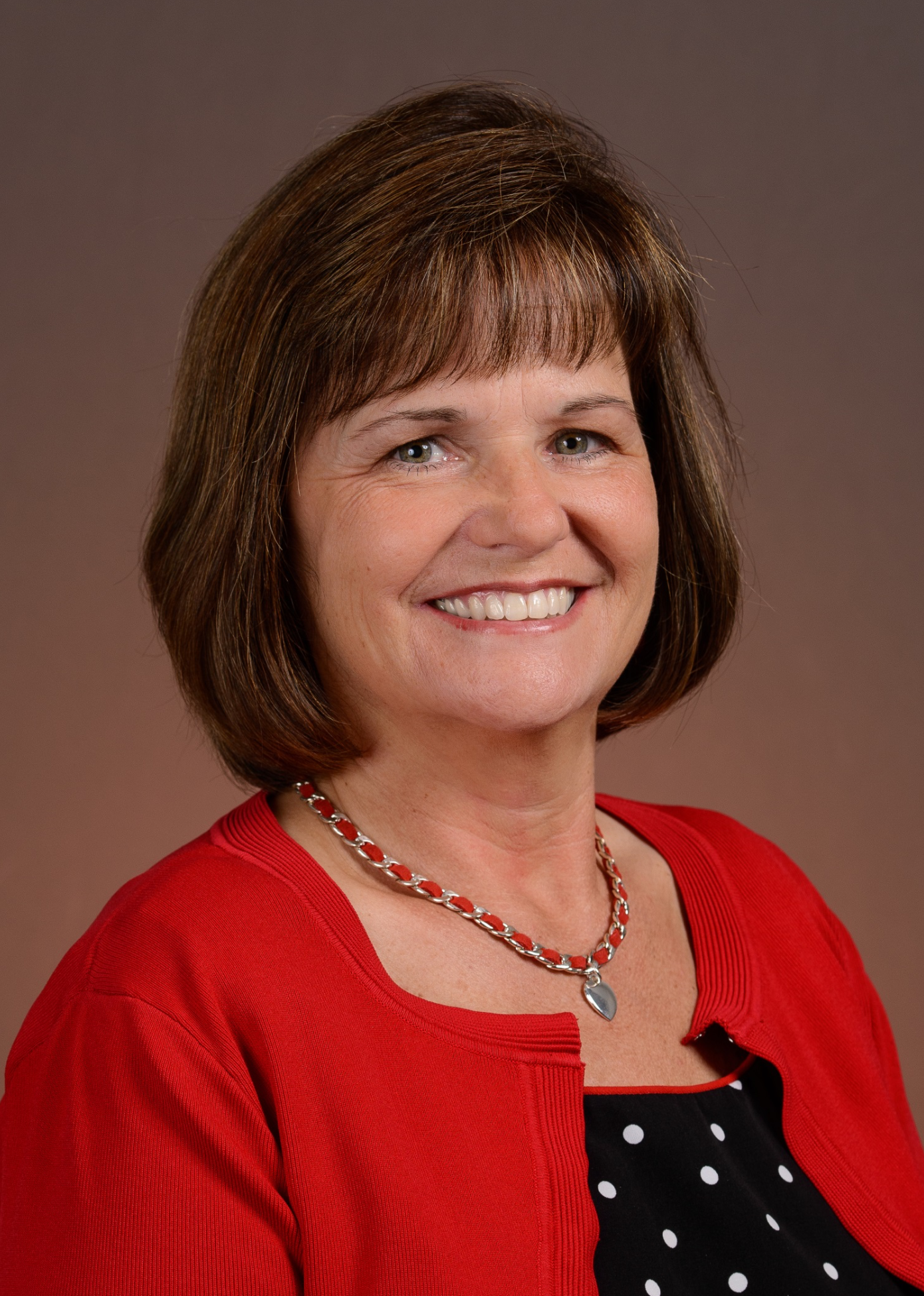 2020 Winner
Theresa Cox, Owner, Club Red 97
Scottsdale, AZ
A long-time eBay seller, Theresa opened her eBay store Club Red 97 in 1997 as a way to start fresh after a three-decade career in the finance operations area of higher education. Named after her favorite color, her store stocks home goods, musical instruments, fashion and accessories, many of which are themselves red. In addition to running a successful eBay business, Theresa is an active member of eBay's seller advocate community. To date, Theresa has represented eBay twice when we partnered with the Arizona Commerce Authority to support small businesses during the COVID pandemic, has spoken at several eBay sponsored virtual events, participated in the 2018 U.S of eBay Advocacy Day, signed onto an eBay-sponsored Supreme Court Amicus brief, and been involved in multiple, regionally placed op-eds commenting on various issues affecting Internet-enabled small businesses. It's truly been an honor to partner with Theresa.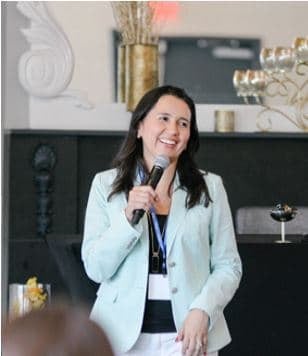 2019 Winner
Angie Nelson, Owner, eWaste Direct, Inc.
Livermore, CA
Founded by Angie and her husband, Joe, on Earth Day in 2008, eWaste Direct is an eco-friendly business diverting electronic waste from landfills by refurbishing and recycling electronics. Angie and Joe stumbled across an entire office's inventory of pre-owned electronics, which they then recycled and resold, jump-starting their business. They then began offering companies free electronics pickups while many of their competitors were charging a premium for the same service. They continue that process to this day, which helps them build new relationships, evolve and thrive. To date, eWaste Direct has diverted well over seven million pounds of e-waste from landfills and is on target to exceed its next milestone of 10 million pounds.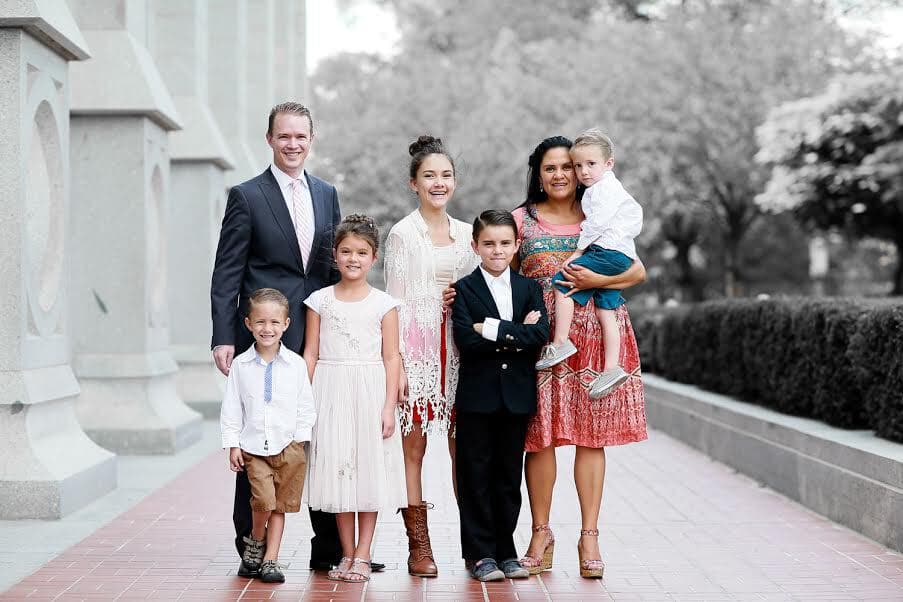 2018 Winner
Mac Griffiths, Owner, MDG Sales
South Jordan, UT
Mac Griffiths is the owner of MDG Sales, which carries a variety of electronics, employs 5 individuals and operates out of a 5,000 sq. ft. warehouse in South Jordan, UT. Mac is a founding member of the Small Business Ambassador Network program. In addition, to attending three US of eBay Advocacy Days, Mac has promoted eBay seller-friendly public policy in a variety of forums over the years, including appearances on several national news networks and via many op-eds in major publications. Mac is a tireless small business advocate and this award was incredibly deserved.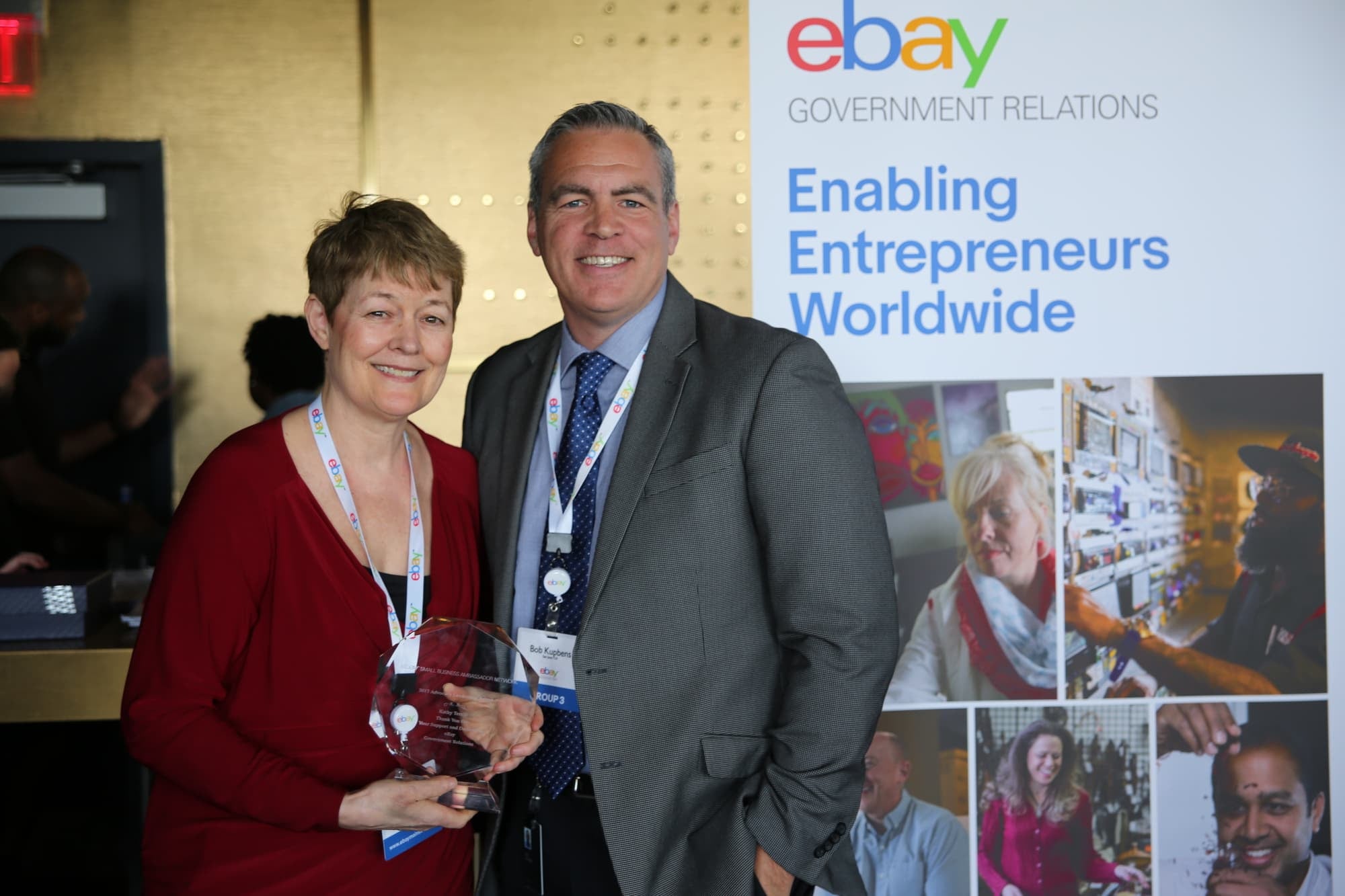 2017 Winner
Kathy Terrill, Owner, NYC Fitness, Family & Finds
Manhattan, NY
Kathy Terrill is actively involved with both the eBay community as a whole and eBay's Government Relations Team. She has been involved in the Small Business Ambassador Network since its launch in 2013, and has attended several advocacy day events in Washington, DC and New York and has even been on eBay Radio! In addition, Kathy has always actively engaged her legislators by calling, emailing and tweeting them about Internet sales tax and trade issues. Along with a few other SBAN Members, Kathy co-authored a blog post in The Hill about how US trade policies fail to account for small businesses. Kathy has been a great asset to our team, and we are honored to present her with this year's Advocacy Leadership Award.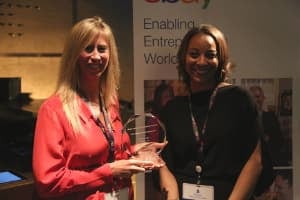 2016 Winner
Colleen Rast, Owner, Great Sky Gifts Inc. 
Kalispell, MT
Colleen's involvement with eBay's Government Relations team started before SBAN's formal launch in 2013.  Colleen has been involved with our team in a number of ways. She joined three advocacy day events in Washington DC, she attended a press conference on Internet sales tax with the Montana attorney general, she spoke as a special seller guest at our 2015 Global Government Relation summit and when she got the chance to have lunch with eBay founder Pierre Omydiar, she agreed to have him autograph a set of collectible Pez dispensers that the Government Relations team later auctioned off for charity. Throughout this time Colleen has always been an effective advocate for small technology-enabled businesses.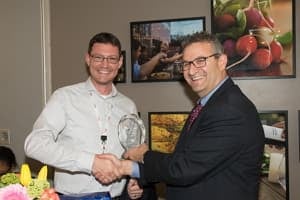 2015 Winner
Steve Douge, Director of Online Sales, Hardware Sales
Ferndale, WA
eBay's Government Relations Team is lucky to have Steve Douge as part of our Network. Since joining SBAN, Steve has engaged in a number of important activities. He has hosted Rep. DelBene (D-WA) for a tour of his facility, he has lobbied for small businesses on Capitol Hill during eBay's Advocacy Day in 2014 and 2015 and he has participated in a number of events focused on educating Members of Congress and staff on the benefits and barriers of cross border trade.